Benjamin Moore Paints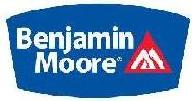 http://www.benjaminmoore.com/

Company History
Benjamin Moore began his business venture in 1883, manufacturing a coating for walls called Calsom Finish, with his older brother, Robert M. Moore, in a small building in Brooklyn, New York. A profit was made on operations in that first year and growth of the business came quickly. In 1889, a New York Corporation was formed; shortly thereafter the present New Jersey Corporation was organized.
In his earliest years as founder of the Company, Benjamin Moore articulated a personal philosophy that became the company's first credo. He believed the company should pursue "The application of Intelligence to Industry based upon Integrity." The three key words of that statement, Intelligence, Industry, and Integrity, were soon adopted as the three core values of the organization. These values are also known today as Leadership, Innovation and Performance, as stated in our Internal Vision. This philosophy continues to serve as the guiding principle behind Company policy.
The "Triangle M" logo in its present day form was developed in 1925 by L.P. Moore, when the concept of "Integrity, Intelligence, and Industry" was expanded to be the guiding principle of the Company in its dealing with customers, suppliers and employees. It signifies the three "I's" and is still proudly worn by Benjamin Moore employees on their service pins.
In 1892, Benjamin Moore refined the process he originally developed for his Calsom Finish and introduced a new product called MURESCO – a wall and ceiling finish unique for its time. So popular was MURESCO that it became a household name and has found a place in Webster's Standard Dictionary. Over the years, there followed a number of new and innovative products: SANI-FLAT, a lead free, decorative, flat finish that could withstand frequent washings. Then came UTILAC, quick drying enamel that became a popular replacement for the volatile lacquers of the period.
Due to extraordinary and growing demand for its paint products, Benjamin Moore and Co. launched an expansion program in 1897. This was done to provide proper service to a growing customer base. Over the next ten years, the Company established a subsidiary in Chicago, and built a factory in that city. It erected a plant in New Jersey and purchased a factory in Cleveland.
On September 7, 1906 the Canadian company was incorporated. Benjamin Moore was elected president at the first shareholders meeting held on September 11, 1906. In 1911 Fred Moore, Benjamin's half brother, became Treasurer and managing director of the Canadian subsidiary. He later became the first Canadian residing president in 1937. This laid the groundwork for what is now Benjamin Moore & Co., Limited. The company was first established in the City of Toronto. The plant on Lloyd Avenue was purchased on January 14, 1907. The operation flourished and a warehouse was opened in Montreal in 1923 and other warehousing arrangements were established in Halifax, Winnipeg, Regina, Saskatoon and Vancouver in the '20s. Vancouver shipments from Toronto were sometimes shipped via the Panama Canal, an all water route of 8,500 miles.
In 1953, a fully equipped factory in Montreal was built. Still later, in 1962, a third plant was constructed, this time in Burnaby, British Columbia, which later relocated to Aldergrove, British Columbia in 1991. In the year 2000, the North American Company reorganized manufacturing. The Aldergrove plant ceased manufacturing and became the main office/distribution centre for the Western Region. Manufacturing in the Toronto plant also was discontinued after 94 years. The Burlington, Ontario manufacturing facility (formerly Technical Coatings Co. Limited) was expanded to centralize all solvent-based production and the Montreal facility also expanded and became an all-latex facility.
In December, 2000 Berkshire Hathaway Inc. purchased Benjamin Moore & Co. Berkshire Hathaway Inc. is a holding company owning subsidiaries engaged in a number of diverse business activities. Warren E. Buffett is Chairman of Berkshire's Board of Directors. Today Benjamin Moore & Co., Limited has grown to over 275 dedicated employees, committed to delivering the finest products and services to Independent Retailers, Consumers and Contractors across Canada.
With rapidly changing economic times we remain focused on our vision and our strategy of Supporting and Strengthening the Independent Retail Channel and Protecting, Enhancing and Leveraging the Benjamin Moore Brand. In support of this strategy, the company has introduced exciting programs like the Signature Store Program, The Strategic Training Triad for the Retailer, and The Painting & Decorating Services Initiative. With the success of these programs the Company remains competitive and progressive in today's marketplace as The Colour Experts – a claim that traces to Betty Moore, our first spokesperson, from the 1950s.